---
Email us: floraglynn@gmail.com
WhatsApp: 060 828 0908
Tel: (011) 422-3629 / 845-2551
---
BU03-PASTEL SHADES:
Mixed roses, lilies, carnations, sprays and fillers in soft pastel colours.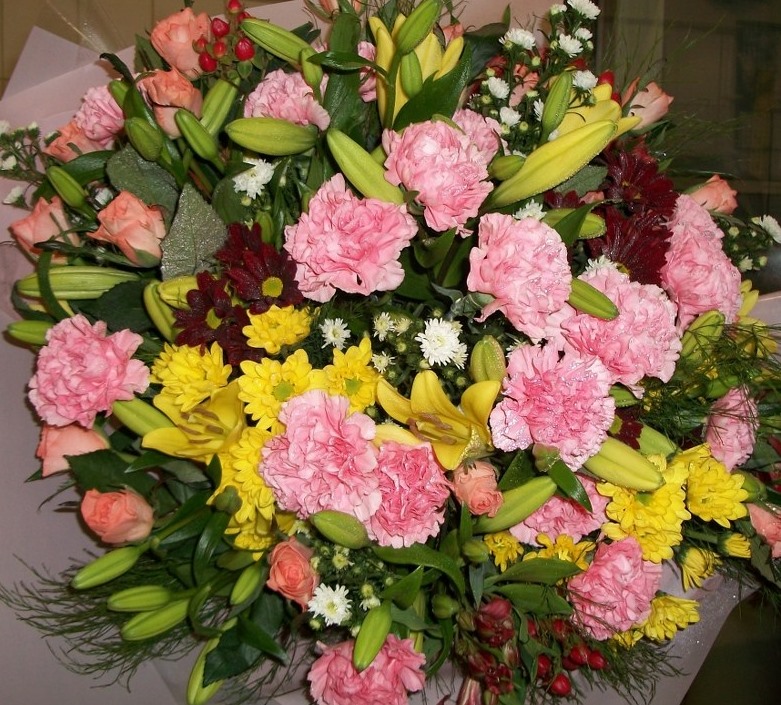 NEW - NEW - NEW - NEW!!!!!
BUPR01-BUNCH OF PROTEAS
And seasonal mixed flowers, fynbos and appropriate fillers.
Size:
ROM08-RED ROSE BUNCH
Bunch of red roses in cello with fillers:
R 325.00
Red roses in cello
BU05-PRETTY IN PINKS:
Selection of seasonal flowers in shades of pinks, with fillers.
Size:
(please confirm availability)
---
BU01-BOUNTY BUNCH:
Beautiful selection of lilies,roses (no red roses),gergeras,sprays and fillers.
AQP01 - SHADES OF PINK
Aqua-pack with a selection of pink flowers. Perfect for hospital or the office as it does not need a vase;
Size:
---
BU02 -BRIGHT & BOLD:
Mixed selection of fresh flowers in cello with fillers. (No red roses)
---
BU04-AUTUMN SHADES:
Mixed flowers in cello wrap - warm shades of autumn.
---
TO PLACE YOUR ORDER, PLEASE EMAIL US:
floraglynn@gmail.com
or phone:
011 422 3629
All prices Exlude delivery!
---